NY Buying New or Used? | New York Mitsubishi Dealer
Smith Haven Mitsubishi takes pride in offering a large selection of new and quality used Mitsubishi cars to our St. James area customers. If you're thinking of purchasing a car from us, whether or not you should buy new or pre-owned depends on your individual needs. Both choices have their negative and positive qualities. Whatever you choose, we guarantee the best prices and excellent customer service. There are a few things to consider when making the decision whether to buy a new or pre-owned vehicle.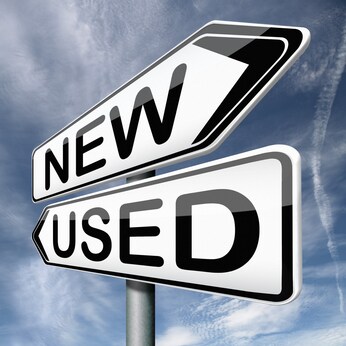 When you buy a new car, there's a high probability that you'll be able to customize it the way you want or have us find and deliver the car that includes the options you desire. Every new car comes with a warranty that doesn't require you to pay extra for it. Another upside to buying new is not having to worry about possible accident history and questionable past ownership. You'll also get the latest gadgets and safety features available on the market. If you need financing, newer cars always get lower rates because they are worth more. Scheduled maintenance also comes included for a certain time and mileage which means you'll spend less on car upkeep.
The biggest advantage to buying a pre-owned car is the price. A pre-owned car, whether it has had twenty previous owners or just one, is always going to cost less than something that has just rolled off the assembly line. All of our pre-owned cars are quality inspected and drive like new for used prices. Also, you'll avoid all those inconvenient new car fees. Another benefit to buying a pre-owned vehicle is that, unlike a new car, your car's value will not greatly depreciate as soon as it rolls off the lot. This means that your pre-owned car's price should remain about the same if and when you're ready to sell or trade. When it comes to insurance, the cost is generally lower for used cars due to the their age and reputation. Lastly, when you buy a pre-owned car, you get a huge selection to choose from. It's likely that the car you want will have several different years and options available as opposed to new models.
Whether you choose to buy a new or pre-owned car from our Medford Mitsubishi dealer is up to you. Each option is a great investment.